Singapore has one of the world's best public transport systems1. And car ownership rates are steadily declining2. We were interested to know if our panelists would prefer to own a car or take public transport.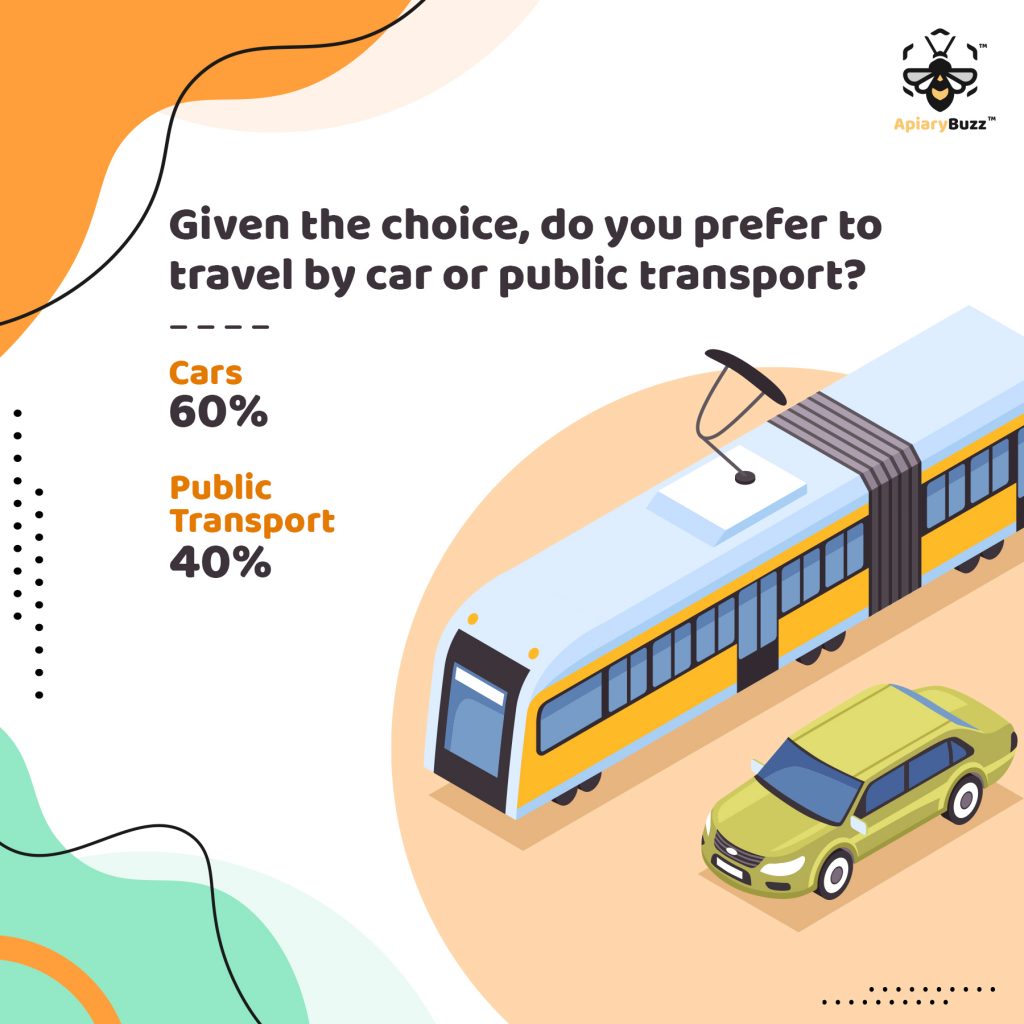 While 60% would prefer to travel by car, usage of public transport is still very high in Singapore. The government is also supporting the use of public transport by adding more train stations and introducing new bus lines regularly.
Car Ownership in Singapore
Additionally, with the common usage of ride-hailing apps, is owning a car even necessary in Singapore?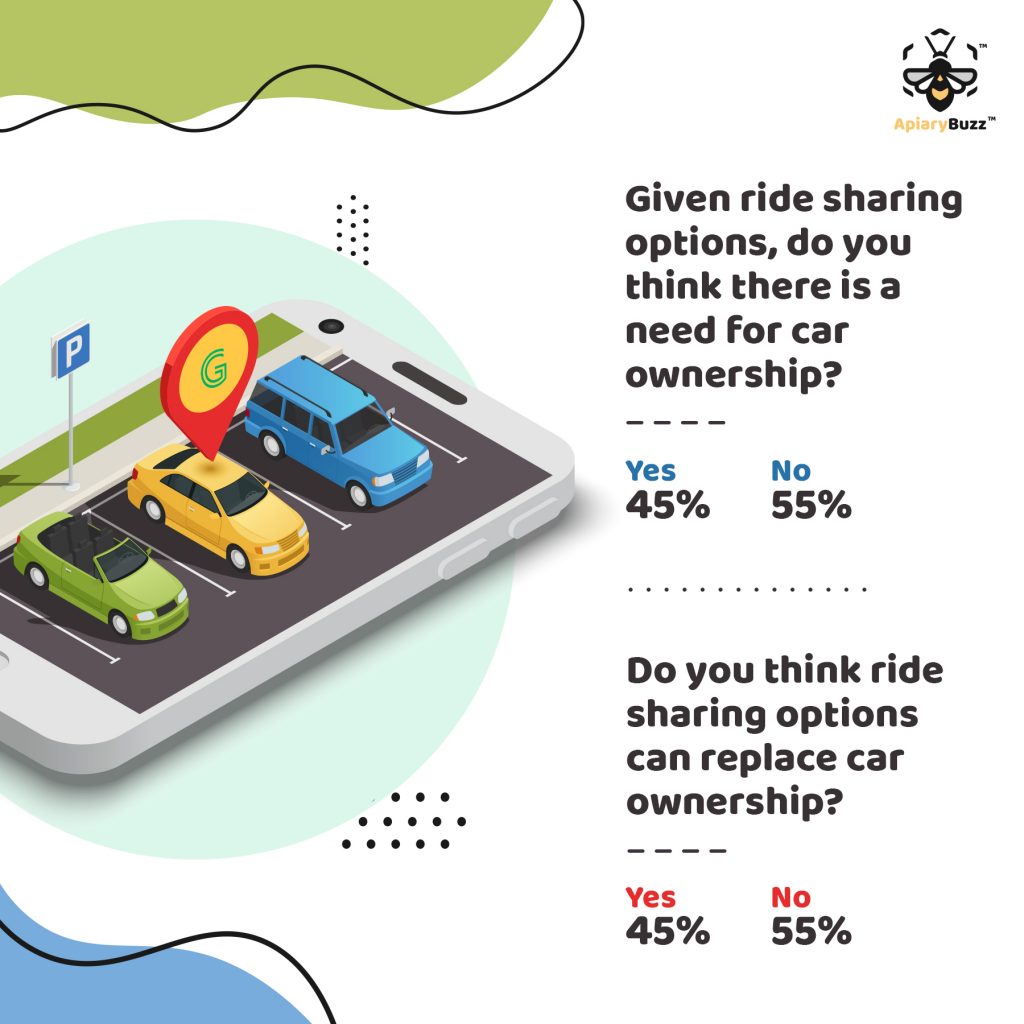 While it's still quite even, more panelists are starting to think that ride-sharing options can replace car ownership. It also tallies when asked if they own a car, 76% of our panelists said no.
Cost of Car Ownership
Which factors are the most prohibitive when it comes to car ownership?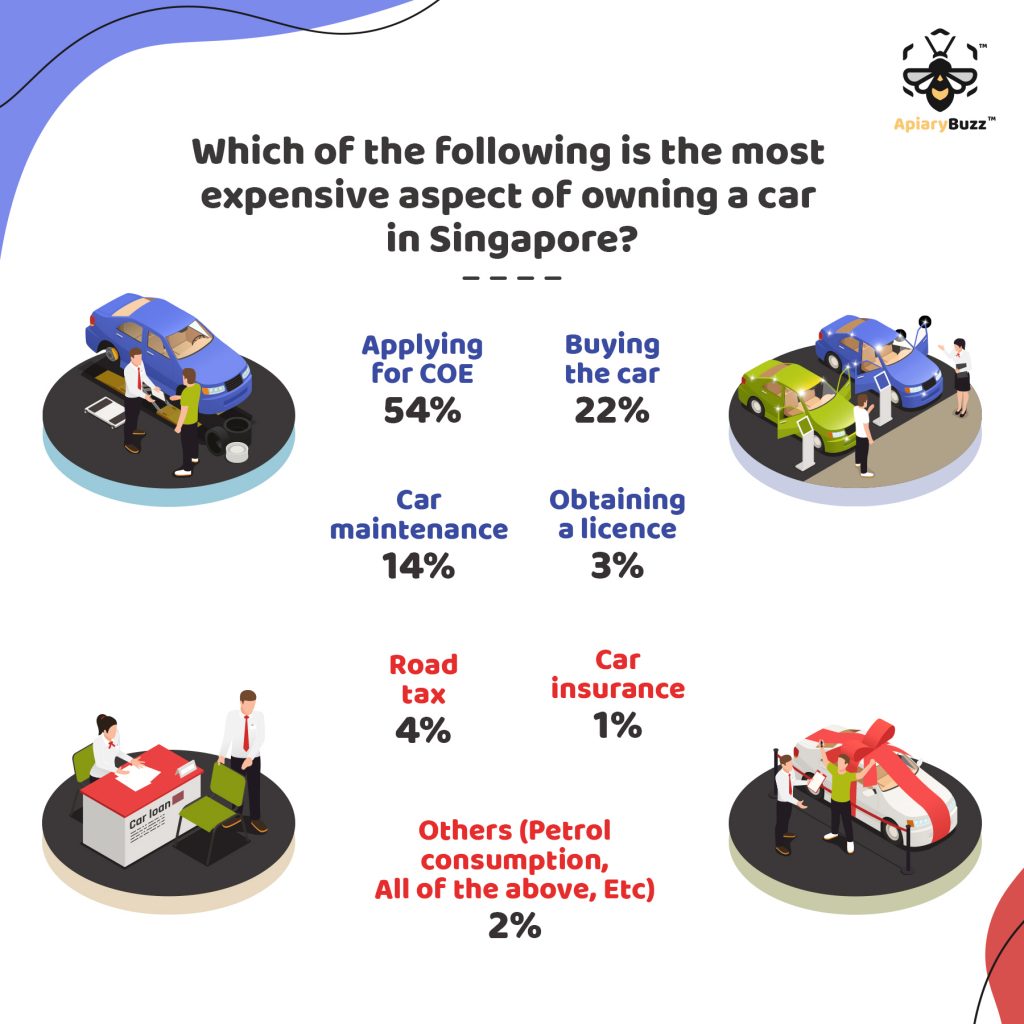 It makes sense due to the high cost of car ownership. Some of the comments from our panelists on this topic:
Cost of COE is prohibitive
Cost of petrol is a deterrent
Finding a parking spot is a hassle
Do you agree with these points? Let us know!
Connect with us
Do you agree? Share your thoughts with us on our social media.
Join our panelists at ApiaryBuzz to share your opinions!
Earn points for your thoughts and redeem rewards.
Go to www.apiarybuzz.com/register to sign up now.
References
Top 10 Best Transit Systems in the World 2020, Most Advanced Metro System – https://blog.bizvibe.com/blog/best-transit-systems-world
Car Ownership Singapore 2021 – https://www.budgetdirect.com.sg/car-insurance/research/car-ownership-singapore