Time is one of our most precious commodities. So we wanted to know how much free time Singaporeans have. Do most of you take time out of the day to spend some time for yourself? Let's find out!
How often do YOU have free time?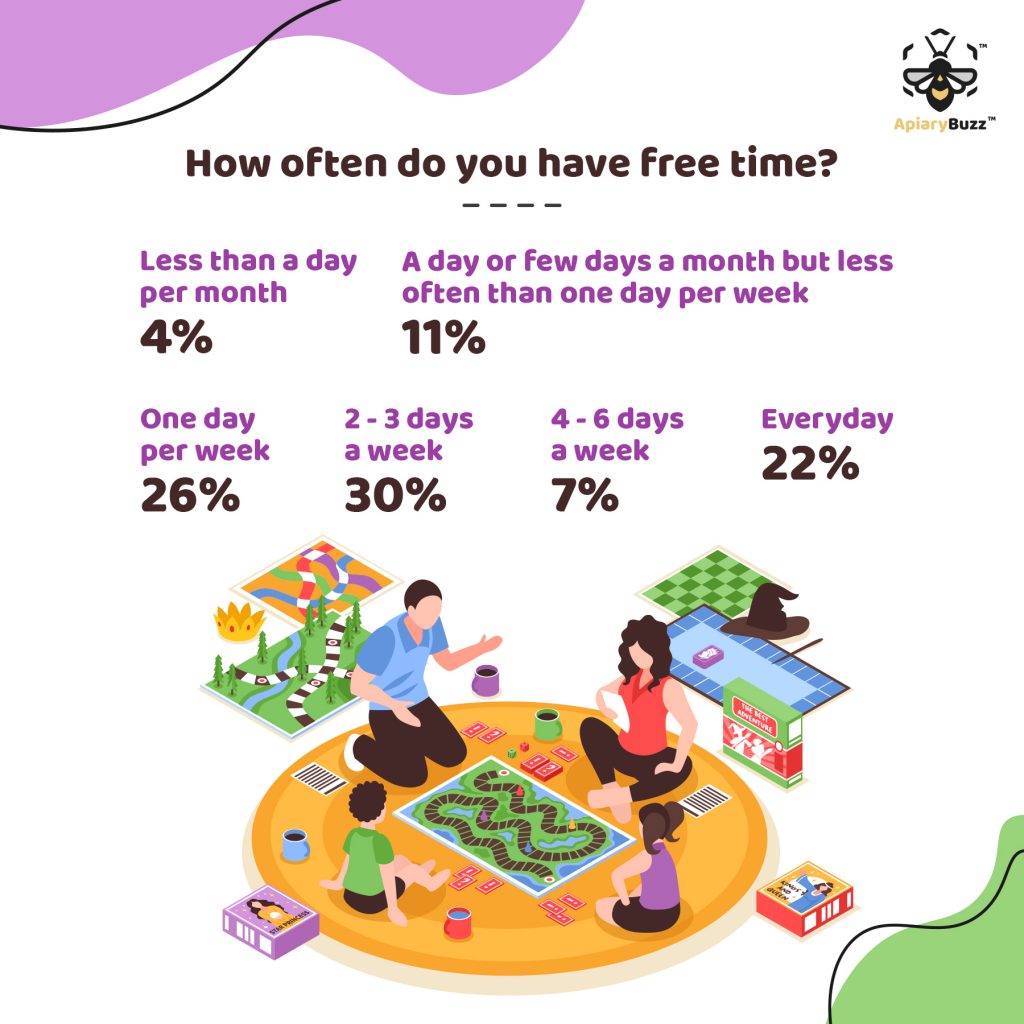 Based on our data, about 15% of Singaporeans are extremely hard workers or extremely busy. With only 1-4 days of free time a month.
On the flipside, 22% have some free time each and every day. But a good amount of Singaporeans do have a good balance of free time throughout the month.
How about you? Do you feel overwhelmed every day and have no time to spend on yourself?
When you have free time…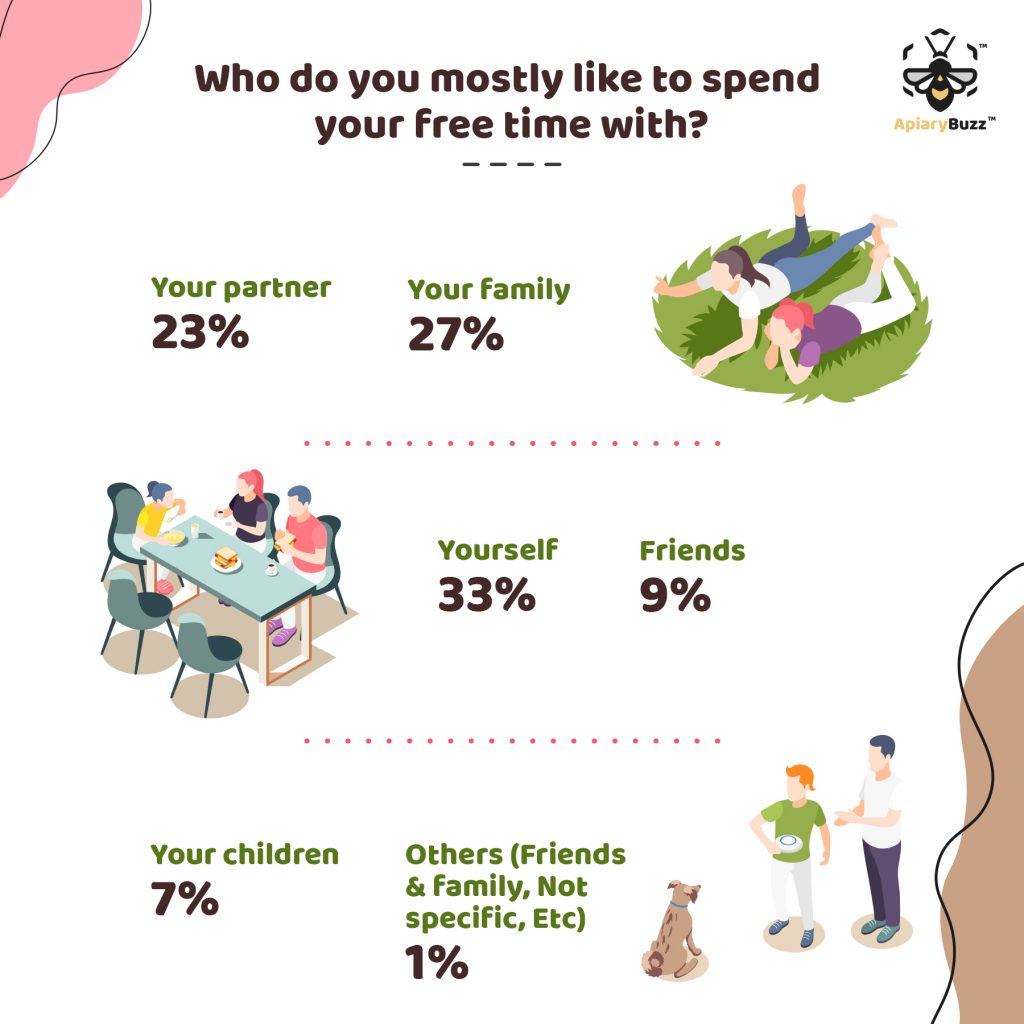 A significant amount of Singaporeans do spend their free time alone, at 33%. While 50% of Singaporeans like spending time with their family and partner during their free time.
Given the scarcity of free time, who we spend time with is an important consideration. But spending it with yourself is also a great way to maintain your own health!
What takes up your time?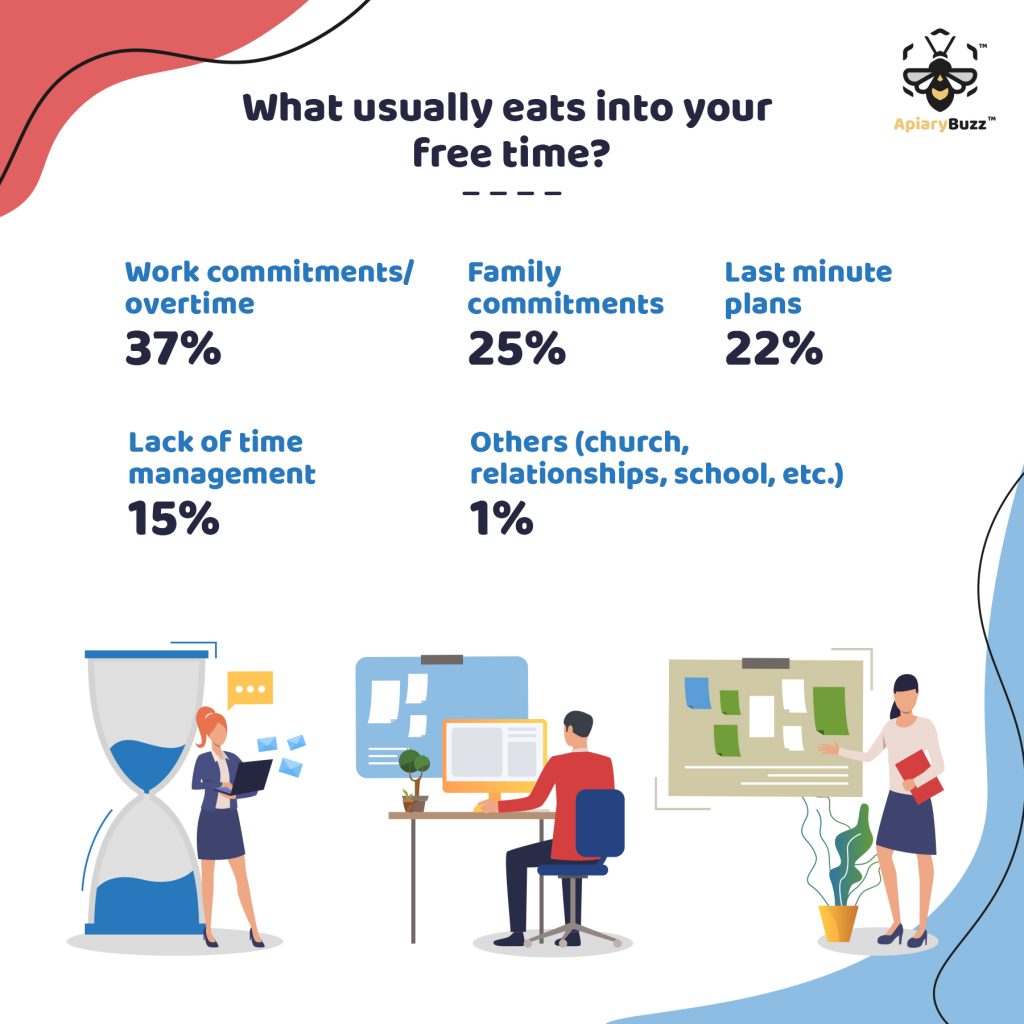 The number one cause for less free time for Singaporeans is work commitments or working overtime with 37%. Other reasons for less free time are family commitments at 25% and last minute plans at 22%.
What do you think we could do better to manage our work-life balance or do you think as a whole we are doing well? Let us know via the social links below!
Connect with us
Do you agree? Share your thoughts with us on our social media.
Join our panelists at ApiaryBuzz to share your opinions!
Earn points for your thoughts and redeem rewards.
Go to www.apiarybuzz.com/register to sign up now.
References
Top 10 Best Transit Systems in the World 2020, Most Advanced Metro System – https://blog.bizvibe.com/blog/best-transit-systems-world
Car Ownership Singapore 2021 – https://www.budgetdirect.com.sg/car-insurance/research/car-ownership-singapore