Introduction
As a nation, 89% of Singapore's population uses the Internet. We spend at least 8 hours online every day. With an average of 2 hours spent on social media alone.* Hence, cyber security is one subject we should not sweep under the rug.
With cyber attacks, frauds and phishing attempts becoming more and more rampant, it's important that we also step up our game at securing our devices and software.
Is the government doing its part?
While personal security is important, spreading awareness is just as if not more important. We checked with our ApiaryBuzz panelists on if they thought the government was doing enough in this matter.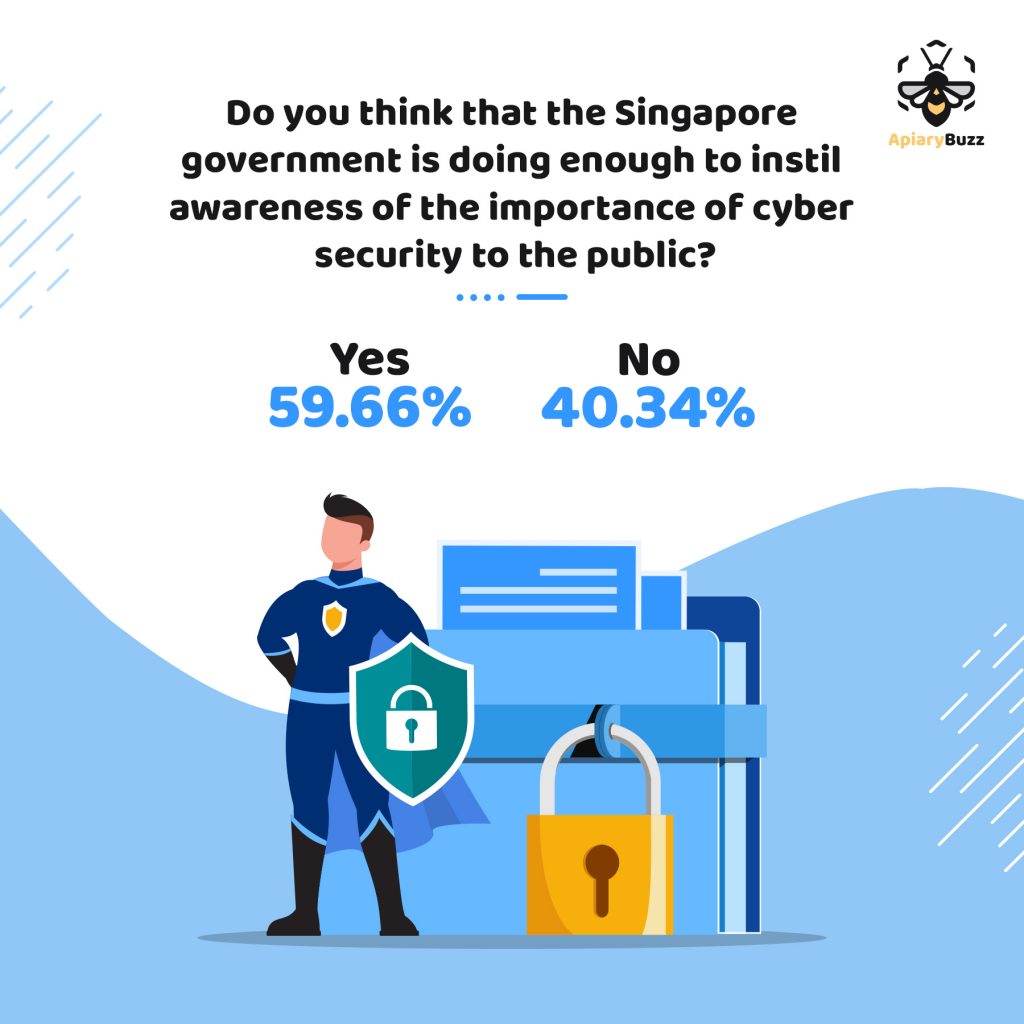 60% of our panelists thought that the government was doing enough, which is a good sign, but obviously a lot more can be done.
For an overview of Singapore's cybersecurity efforts, visit this link.
Some of our panelists suggestions for the government are as follows
More courses and road shows, especially for the elderly.
Active promotions, advertising, roadshows, family day, and more content featuring celebrities and influencers.
Present the relevant information in more layman terms.
Phishing and Internet Fraud
Online scams have come a long way since the Nigerian Prince scam. However, there are numerous variations and "innovations" that scammers have come up with to trick people into parting with their hard earned cash.
The most common scams online these days are phishing incidents and Internet frauds. We checked in again with our panelists on if they have encountered any of these attempts in the past year.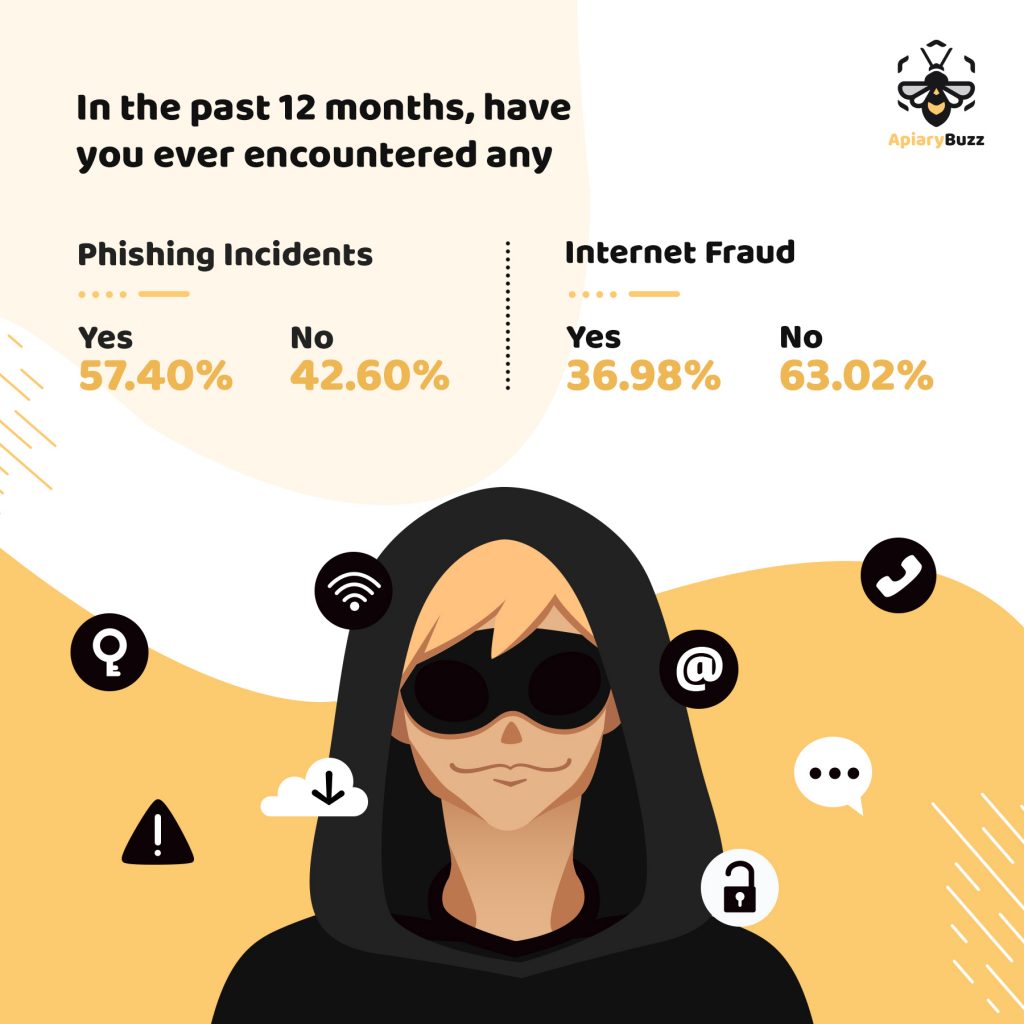 To defend against these attacks, we not only need to be vigilant, but also keep up our cyber hygiene.
What is Cyber Hygiene?
Cyber hygiene is about training yourself to think proactively about your cyber security to resist cyber threats and online security issues.
Key cyber hygiene practices are as follows:
Installed malware software
Use network firewalls
Update software regularly
Set strong passwords (at least 12 characters)
Use multi-factor authentication
Use device encryption
Back up important files regularly
Use secured router network
On average, 45% of our panelists have performed at least one of these acts. Which is slightly below average, but still a good indication that cyber security awareness is on the rise in Singapore.
Connect with us
Do you agree? Share your thoughts with us on our social media.
Join our panelists at ApiaryBuzz to share your opinions!
Earn points for your thoughts and redeem rewards.
Go to www.apiarybuzz.com/register to sign up now.
*Data from https://www.statista.com/statistics/803854/daily-time-spent-using-online-media-by-activity-singapore/